Home Staging in San Diego
San Diego Home Staging Blog
| | |
| --- | --- |
| Posted on June 4, 2016 at 4:06 AM | |
Is your home on the market & it hasn't sold?
As the owner of a home staging company in San Diego, CA I hear this question all the time. If you have your home listed for sale & you're not getting the offers you want, what could be the issue? Here are some ideas on what it might be. And if you haven't listed your home yet, here is a chance to get it on the market for the sale you want.
What factors are affecting the sale of your home?
There are five primary things that are going to affect how your home sells.
1)   Location (we've all heard how important location is)
2)   Market conditions
3)   Condition
4)   Price
5)   Marketing
What is it about each of these factors that makes a difference?
Let's take them one by one.
*Hint: with the first two there isn't a lot you can do to change how your home is going to sell, but we'll give you a couple of ideas! The last three will be your chance to make a difference!
1 – Location.  If you picked a great location when you purchased your home you are most likely still going to be OK on location.  If you selected a home in a great location that shouldn't change unless something changed in the neighborhood since the time of your purchase (was a commercial building constructed nearby, a major road that added noise, a new flight pattern from an airport, or general downturn in the condition of the homes in your area). If you were able to pick well when you purchased your home, you should be fine on this point. If you are in a location that had issues to begin with or there has been a change in circumstances that is detrimental to your sale, what are some of the things you can do?
-  If you have a noise issue, can you add plants or structures that will baffle the noise, or add sound-proofing?
-  If something has been built nearby that is an eyesore, can you block it with a fence, tree, or reduce the impact in some other way by adding better window coverings, a fountain or other improvement?
-  If the neighborhood has gone downhill can you talk to your neighbors or homeowner's association? Would sprucing up your own front yard make a difference? Sometimes one owners' efforts will help inspire others to make a change!
2 – Market conditions.  This is another area where there isn't much you can do as a homeowner that will help the sale of your home. Market conditions are going to be in flux. Hopefully, when you are ready to sell you will be lucky enough to list in a great real estate market when homes are selling well.  If not, it will be more of a challenge; but, there may be some things you can do that will help.  If you have seasons in your area where the market fluctuates throughout the year & you decided to sell during the slow season, you might want to wait to list your home until sales pick up.  Sometimes if you can wait a while longer, in a few months or a year the market may shift.  I've seen some homeowner's decide to ride out a poor market by deciding to rent out their property until market conditions improve. This is an issue where timing may be everything.
3 – Condition.  At last, something you can really do to make a difference when you are selling! The condition of your home is a critical factor in how well it is going to sell.  A clean home that is well-maintained with a yard that has inviting curb appeal & with a great look inside is going to sell faster & for a better price.  Here are some things you can do to help get your home in the best condition:
-  Fix it.  If your home has things that need to be fixed get it done before you list it if you can.  This is the time to take care of deferred maintenance.  If your property looks well cared-for potential buyers are going to assume that you have maintained your home over time & that they are less likely to have problems in the future.
-  Deep clean.  Now is the time to get everything spotless, organized & put away (you're moving soon anyway, take this time to start packing!) Check for details like baseboards, corners, around tubs & sinks to be sure they are fresh. How about floors & windows? Check for odors & be sure if you have pets to deodorize & put things away if you can.
-  Get organized.  Your home will look larger & more appealing if you follow the general guideline, less is more.  Reduce clutter, pack or put away the things you are not using, consider putting personal hygiene items like toothpaste and shampoo into baskets that you can slip under the counter to hide.  Then spruce up that area so that it shines!  And de-personalize where you can.  You want potential buyers to envision themselves living in your home so don't distract them with your personal mementos & family photos.  Look at the demographic of the potential buyers you think are your most likely buyers & focus on them.
-  Hire a professional home stager. Here is a proven way to help you sell your home quickly & for the best price! Statistics show that a home that is well-staged will sell approximately 80% faster & for an average of 12% more than a similar home that has not been staged! The return on your investment in home staging is the largest return of anything you can do as you prepare to sell your home – at over 350%. A home stager will help you present your home in the best possible way to attract buyers.  Hiring a quality company is definitely something to put on your "to do" list. Be sure you find a staging company that has experience & look at their website and reviews.  Interview more than one. Ask to see photos & examples of their work or if they have a home currently staged ask to see the listing. How long have they been in business & how many homes have they staged? Most importantly decide if this company is a good fit. They are going to be helping you sell one of your most valuable assets & you want to feel like you can work together.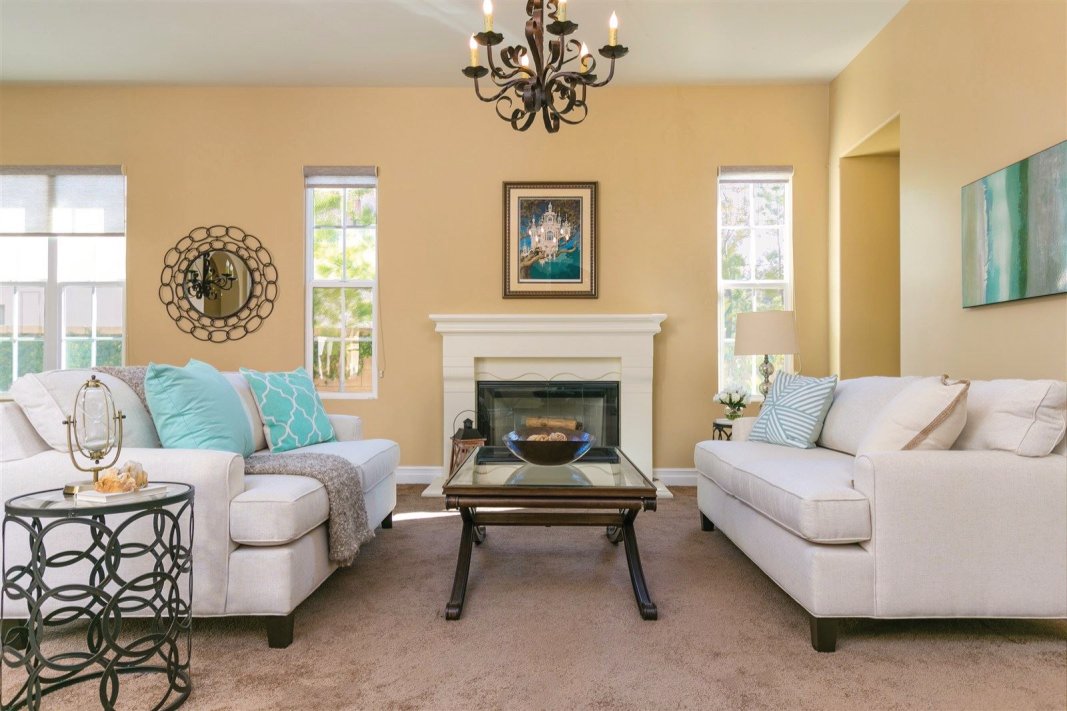 -  Look at your homes curb appeal.  How your home looks as buyers drive up to see it is going to set the stage for how they perceive the property. Is your yard well-maintained?  Are shrubs & bushes pruned and the lawn trimmed?  Try freshening up your yard with new plants, colorful flowers and mulch, gravel, bark or other ground cover.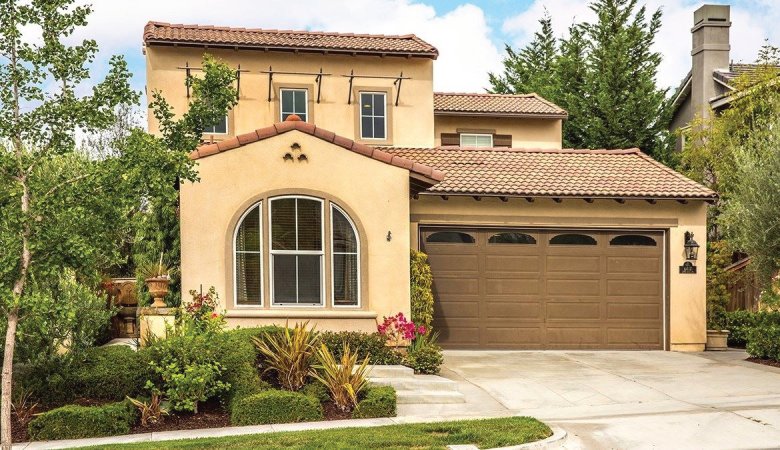 4 – Price.  Setting your price right is often the most critical factor in getting the right buyer.  Let the experts (your real estate agent or appraiser) guide you when you are making the decision on where to set the price.  Many sellers get an idea in their head about what they think the price should be & they won't let go of it.  Being realistic is going to be a huge help in getting your home sold.  Your agent is going to look at the comps (the selling price of homes similar to yours in your area that have recently sold) to help you set the best price.  And for some tough love, remember, buyers don't care what you need to get from the sale of your home, they want to know that it is priced right.
If you set the price too high you risk letting the house sit on the market.  If a home has been listed for too long buyers are going to question if there is something wrong with it.  You will also open the door to people thinking you are in a financial bind & need to sell the home, which will attract low offers.
The cost to hold on to a home that doesn't sell because the price is set too high is almost always more than the first reduction in price.  The same is true for the cost of fixing things from deferred maintenance or investing in the cost of quality home staging. 
When you are selling your home you want to get on the market with all of the boxes ticked that say your home is going to make the best first impression possible, that it's priced right, the value is there & the condition is such that it helps buyers fall in love when they step through the front door & can't wait to get their checkbook out!
5 – Marketing.  How your home is marketed is also critical to your sale.  Your best friend when you are putting together your marketing plan will be the help of a qualified real estate agent.  Interview two or three agents & get referrals from past clients.  Check their reviews & look at their website.  Ask questions about their prior sales.  How many homes have they sold overall? In the past 12 months?
And most importantly, decide whether they are the right fit for you.  You're going to be working closely with them & you're selling what is most likely your most valuable asset.  You want the partnership to work to get your home sold.  You want your agent to create a marketing plan where the greatest number of your potential buyers will see your listing. A good agent will see that you have professional photos for your listing.  Buyers today are most likely going to see your home for the first time when they are looking online.  Having great professional photos of your home looking its best is going to attract buyers & get them out to look at your home!
Have I done all that I can?
If you take a look at each of the areas that are going to affect the sale of your home & do your best to work with each one to have your home looking its best, it's priced & marketed right, then you are in for a great sale!  If you are having trouble getting the right offers, think about what you can do to make some changes to get the results you want.
As a home stager I am sometimes asked to come into a home that has been on the market for some time & add staging to help showcase the best that the home has to offer.  I have seen great results over the years & many homes turn the corner on sales after staging.  But if you can, take the time to do your research and get it right the first time. 
Are you ready for a great sale?
It's true, you only get one chance to make a first impression!   I would wish you "good luck on your sale" but perhaps a better way to close is to say that if you are getting ready to put your home on the market your best results will be if you "do your homework" – if you do that your chance of getting the sale you want is greatly increased.
Categories: Real Estate News & Views
/